CorinBomb 2008
We had a great time doing CorinBomb 2007 and planned to make this year even better, and as part of the unofficial Corinbank program, seeing as we had legally closed the road this time...
Of course, those plans didn't exactly happen because it kinda slipped thru the cracks, what with organising a large festival and all — but we did it anyway! Afterall, we had the road closed... legally! Preparation for this ride was minimal.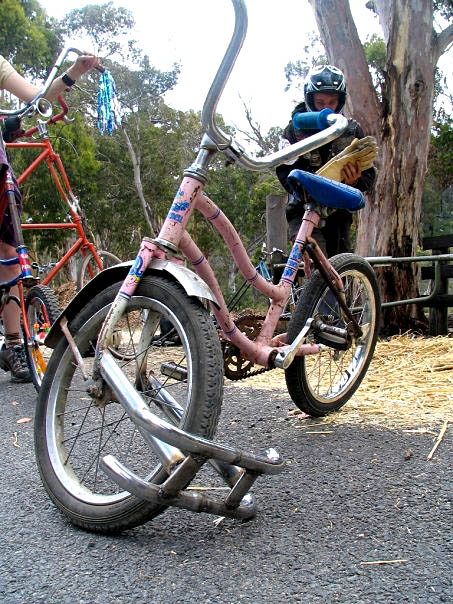 After starting, the field spread out somewhat... it was indeed Limp Jimmy who crossed the finish line first in 2008. But it was Harold Paytard that registered a protest, based on him making up his own rules on the day and not mentioning it to anyone else... the protest was basically ignored, but it has to be said that the ideas were good, and his 'suggestions' will probably be incorporated into 2009's CorinBomb to make the results a tad more objective. We don't care who wins anyway.
A good day was had by all!