Black Tie Ride
What a splendid idea!!!! It wouldn't have been the same without a major mechanical... Angel Ironhead's derailier and chain completely broke as we were all moving off from HQ... so, it was to be a single-speed night for Angel, but who really needs gears anyways?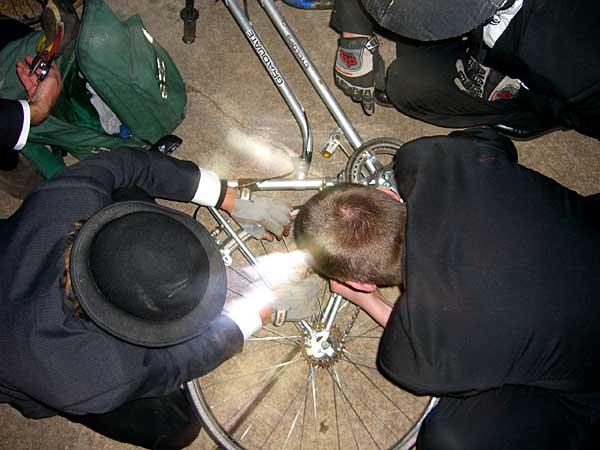 You wouldn't exactly fit Rat Patrollians into the gentile category, but we thought it best to scrub our fancy arses up for this one... a Black Tie Ride. Not sure who's idea it was, but it was a splendid scene seeing the RPOz fleet on the streets in formal attire. Some people actually showered that day.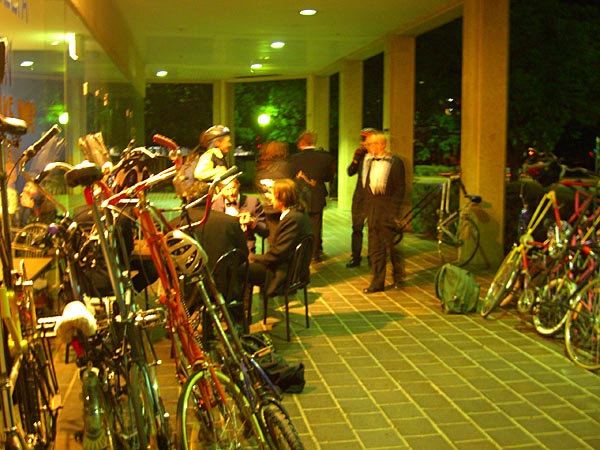 Indeed, the lovelies at the Mekong Delta Kitchen prepared us a fine traditional Lao meal, little we can say about the food and wine we consumed that night... aaaah. I seem to remember something about a clear volitile liquid, many many times stronger than benzine — not sure where that came from, but a such small bottle of it transported ALL of the crew to the verge of drunken oblivion. Many crashes that night... unusual for a Rat Ride, there was a support vehicle in tow, which literally scraped the fallen riders from the road, loading their limp and twisted bodies into the meat wagon for a safe and unconscious trip back to HQ... I think I fell 5 times from Disaster Area that night... can't say I'm sure about it tho...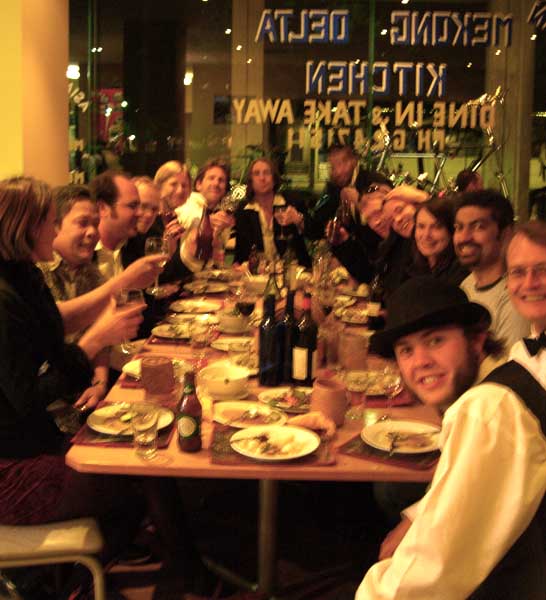 Things got blurry for everyone after the mystery clear liquid was consumed. My tuxedo will never be the same.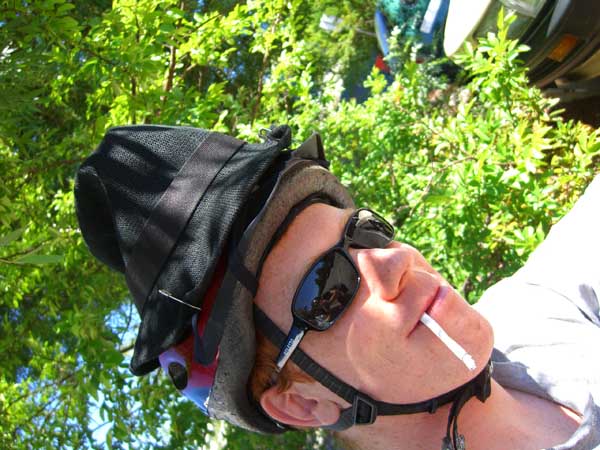 Daybreak arrives for Bloody Mary :)