On Wednesday of St. Ratrick's Day Week C.H.V.N.K. 666 joined the Rat Patrol for an official alley ride. Rat Patrol was on its best behavior, eating things from the trash not normally considered edible. It's important that they see how we do.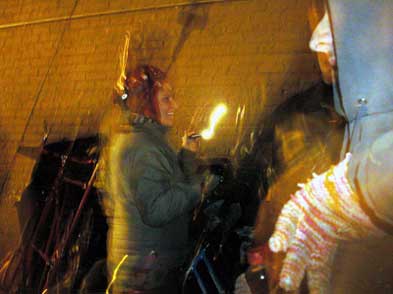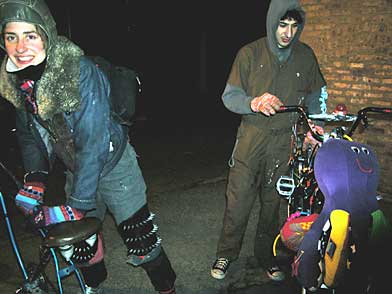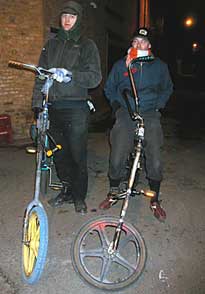 There they are, Megulon 5 and Silken, the Elder Statesmen of modern mutant bike culture. The Orville and Wilbur of choppers. Funny how if you didn't know it you'd think they were just a coupla dweebs.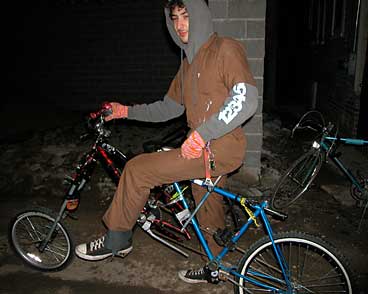 Now THIS is a true Rat Bike. No welds... one bolt in each fork junction... held together by hose clamps, electrical tape, and hope.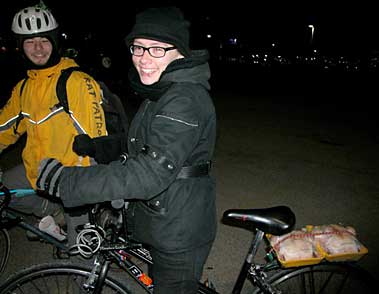 I love this picture because I can only think of one situation which would leave two frozen chickens strapped to a bike rack, and that's a rat ride.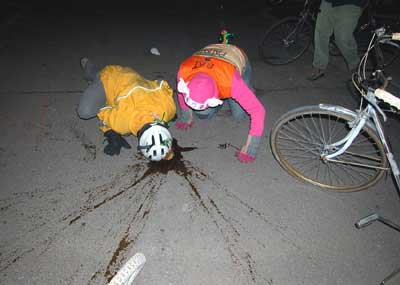 Mmmm dumpsty syrup...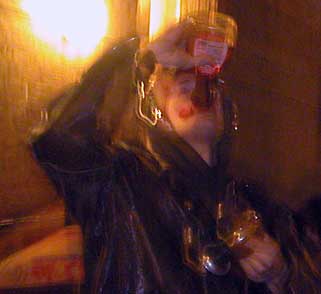 "Tastes like diabetes!"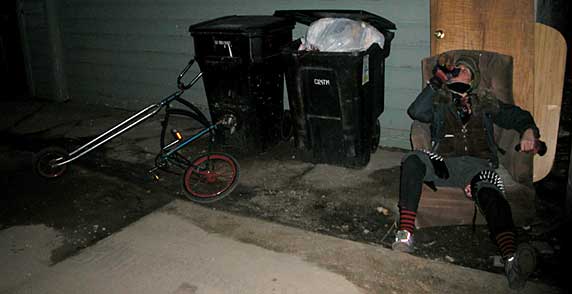 The Alley Is Your Living Room.