Nothing like a little urban wildlife to start off a party.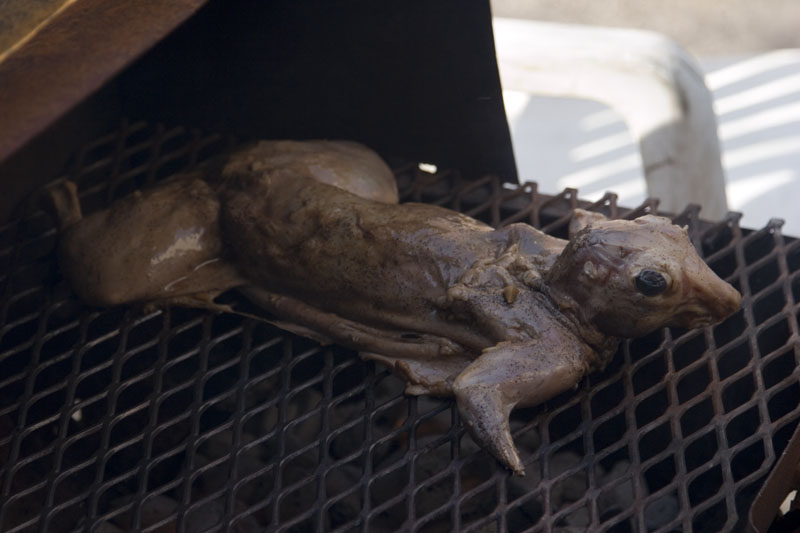 Little Rats are always being groomed in our ratty ways.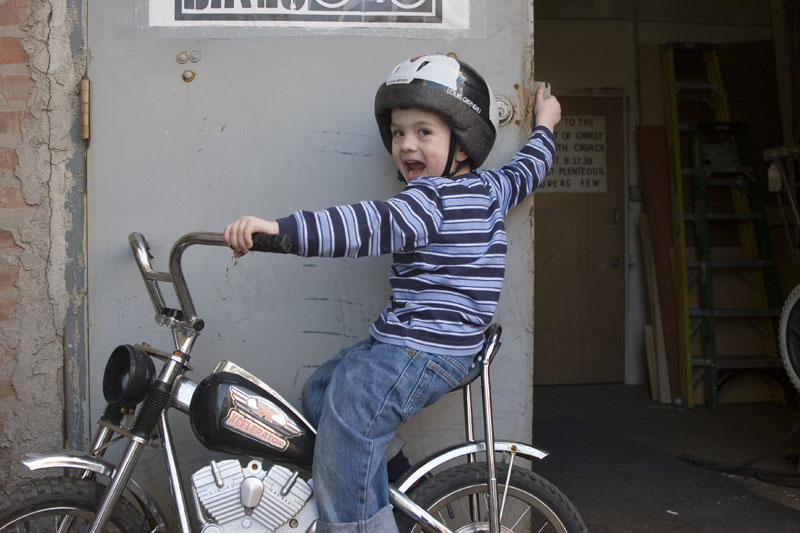 Tractor-pull style TV races.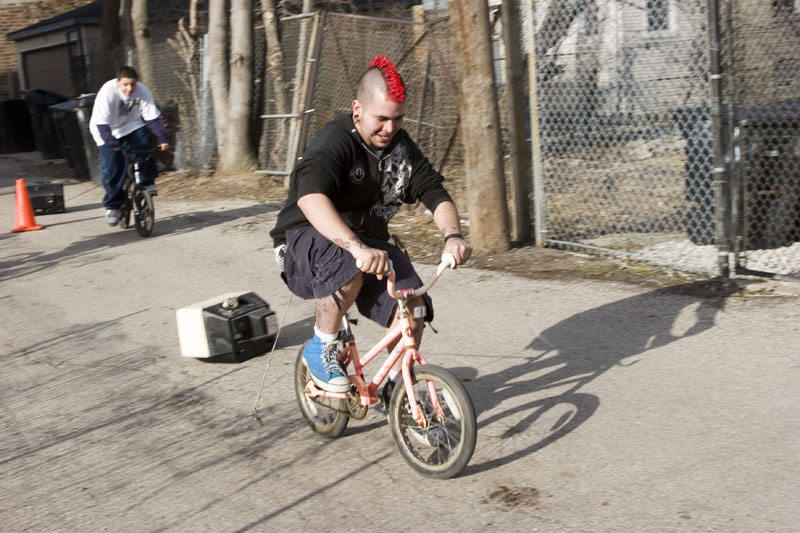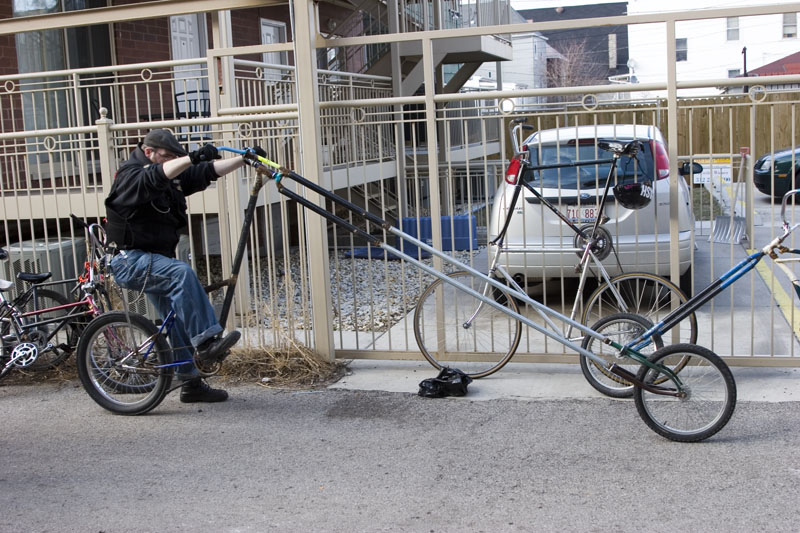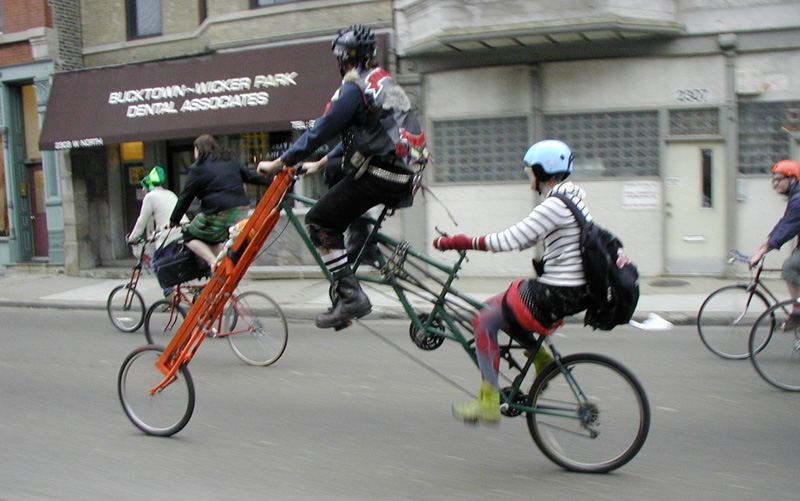 Once the sun went down it was time to activate the TV smashing device.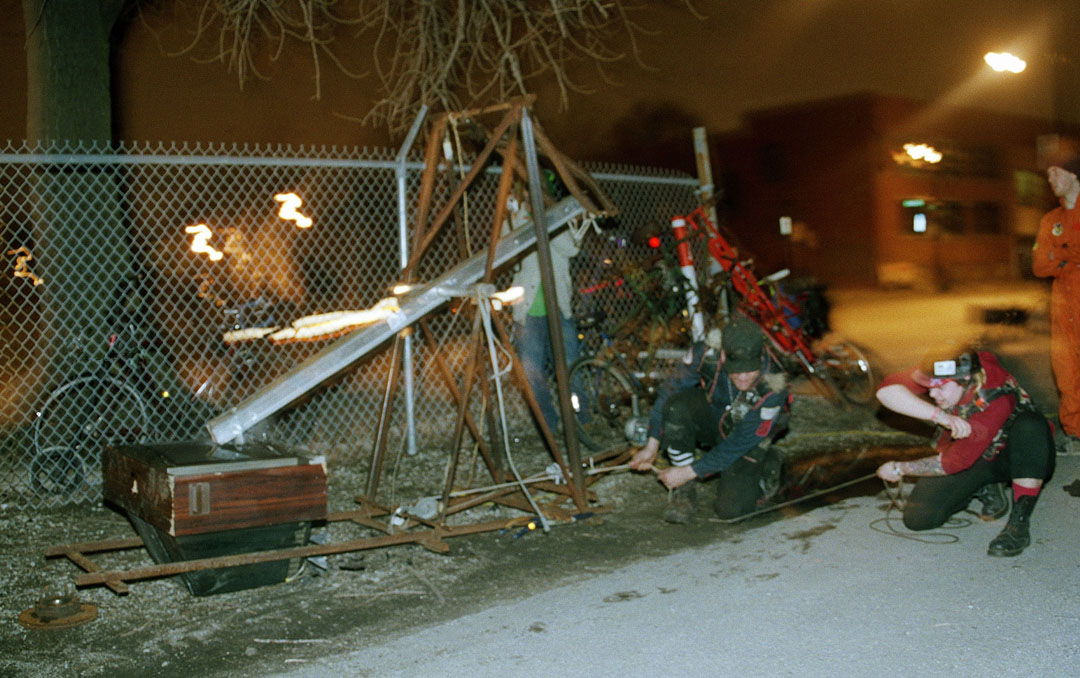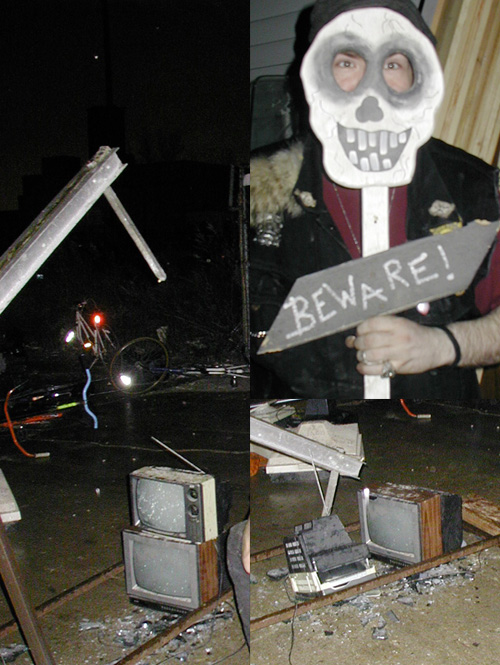 Then we climbed around some old industrial ruins and did some jousting.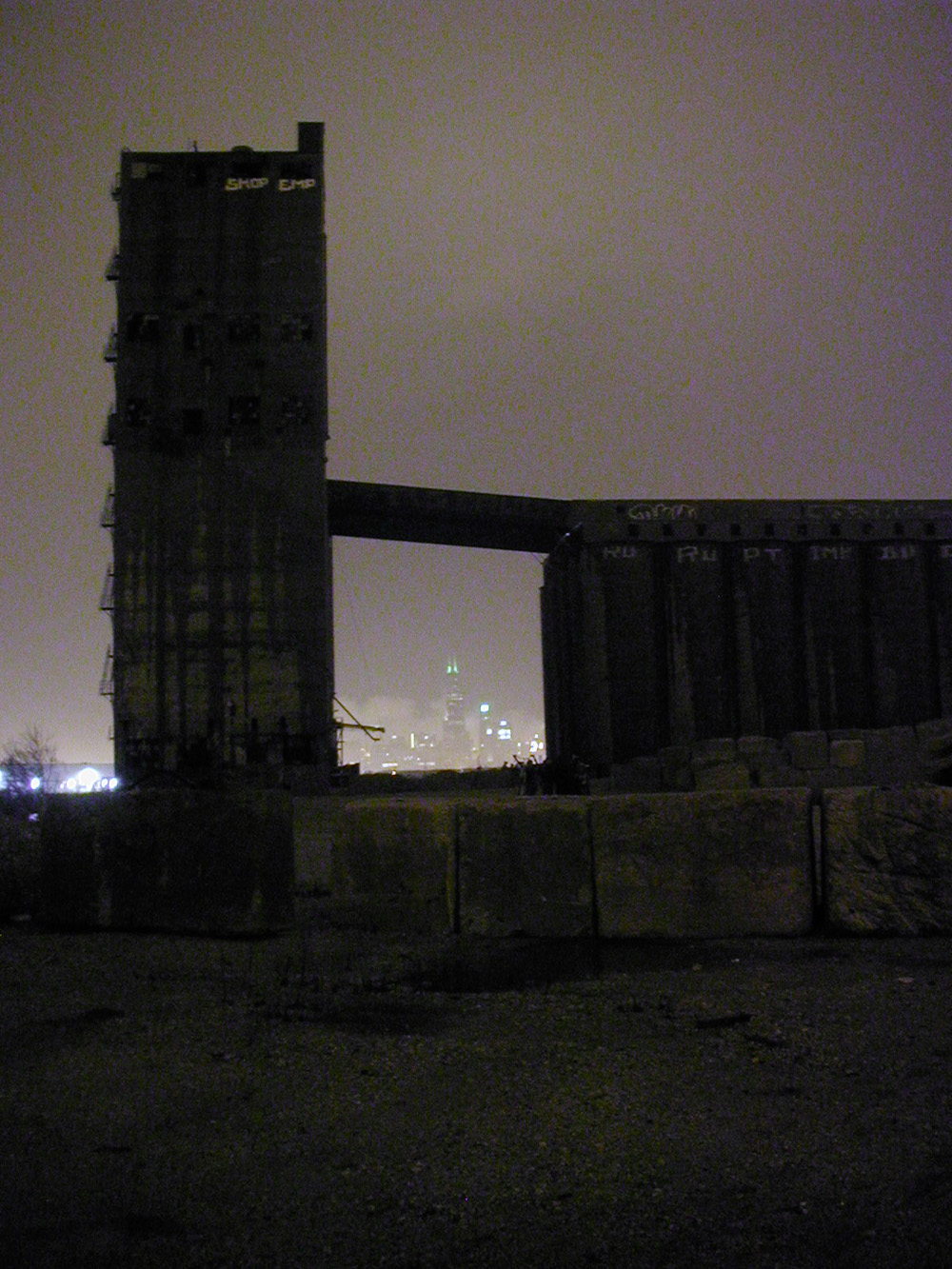 On Sunday we joined the Ever So Secret Order of the Lamprey for their Real Neighborhood St. Patrick's Day parade. Everyone was in a great mood, there must have been something in the punch.