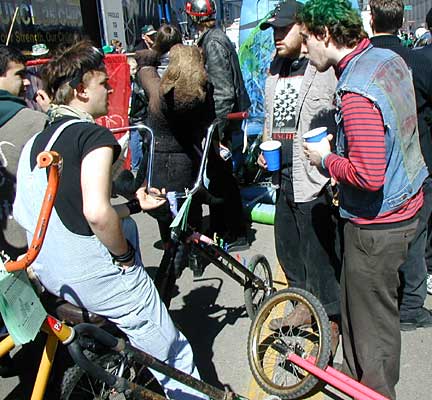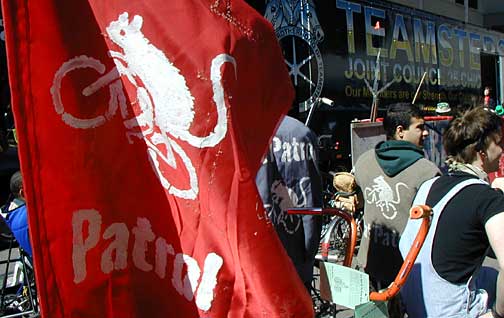 At last something seemed to be happening ahead. We prepared to move forward. A trolley full of Tony 'n' Tina freaks impeded our progress.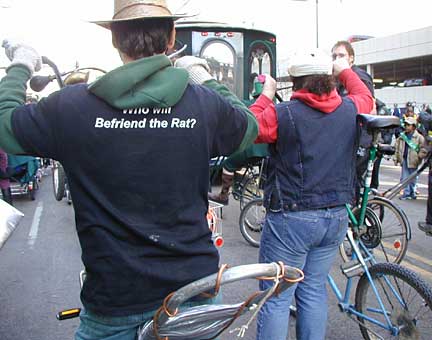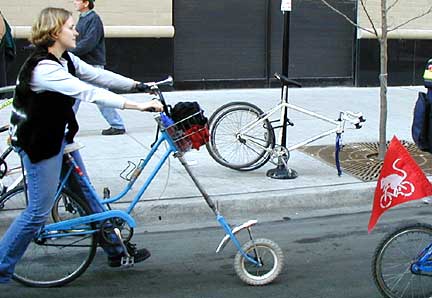 Mike and Al in fine greenery.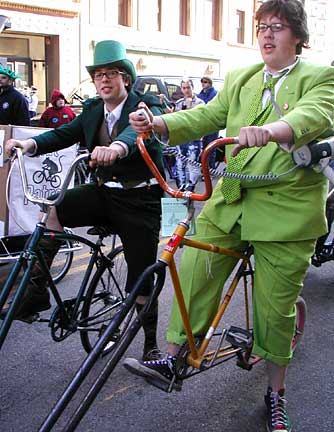 Nothing quite like a Rat Bike to attract the ladies!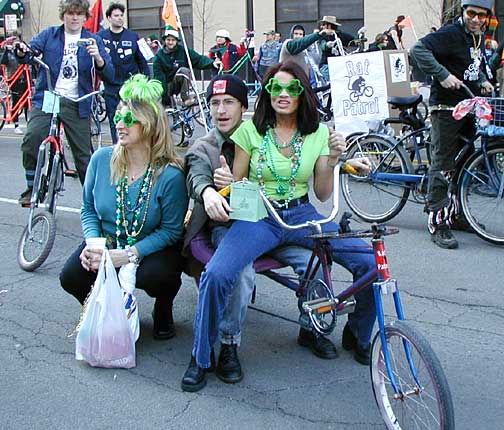 Finally we inched forward, almost to the starting point of the parade at Balbo & Columbus.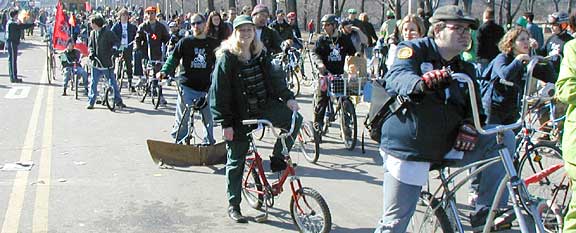 Who would have thought that the most dangerous part of the parade would be a wipeout on spilled candy?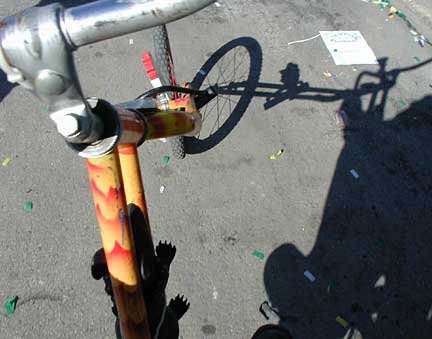 Yow! The St. Ratrick's Parade begins! The street is ours!