Jerry riding the Scooter Sled downtown on St. Ratrick's Day morning. The bike had never been tested outdoors before that day!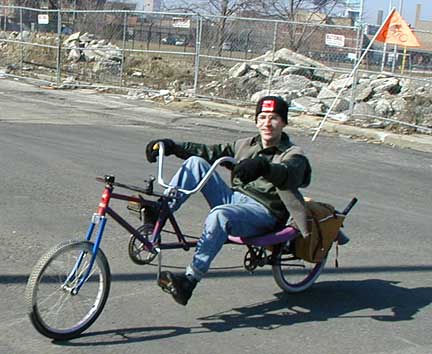 Of course, the Rat King came along in his Gimpy Trailer, with flag held high.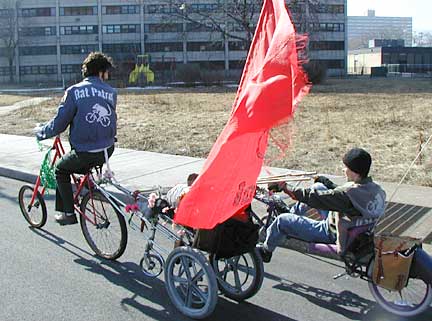 Arriving at Johnny's place, the Black Label Bike Club was already there, riding in circles on their tall bikes and ready to head down to the start of the parade. First they posed for a photo: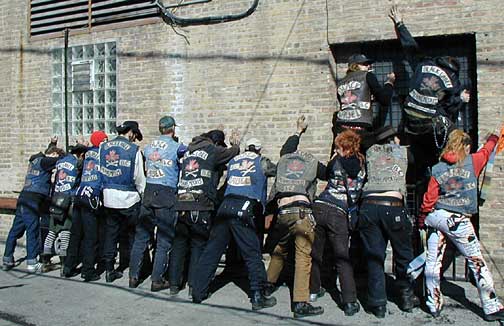 I needed to get to our meeting point in order to check in with the parade officials. The Black Label riders, unfamiliar with Chicago's streets, wanted a guide to the meeting point. "Follow that chicken!" someone yelled, and so we were off down Wells following the elevated tracks. It was a great start to the day, until someone had chain problems and the group headed back to fix it.
I arrived at our staging area at the same time as a parade unit from the Shedd Aquarium. I placed my lone bike right behind their octopus to stake out some space for us. "Can you move your bike back, because we've got a 30-foot fish coming in here," demanded the aquarium puppeteers. "Well I've got 50 bicycles coming in behind me!" I retorted. I don't think they believed me, but soon everyone else started to show up. The 30-foot fish didn't have a chance.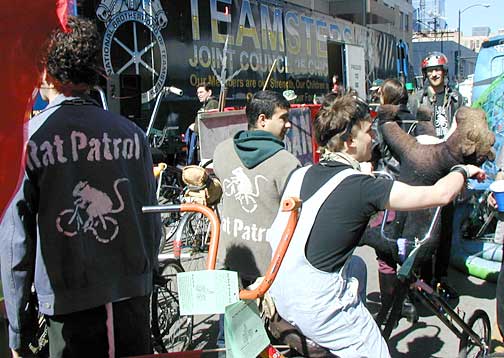 The Black Label riders and then the Chicago Scallywags showed up with their tall bikes.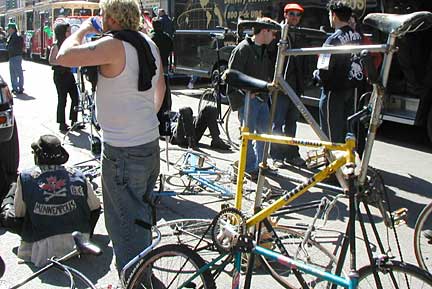 And everyone stood around talking.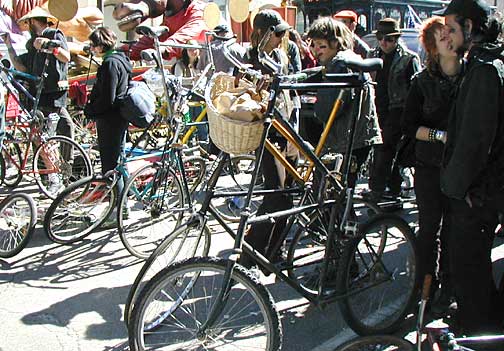 And more standing around.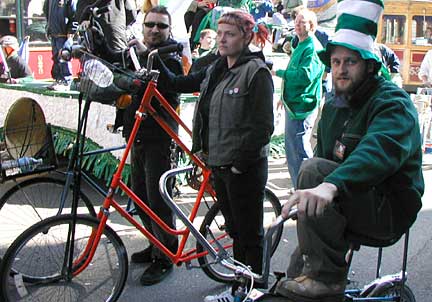 Tim strapped the Rat Patrol banner to the front of his Urban Bikes Re-Cycle tadpole trike.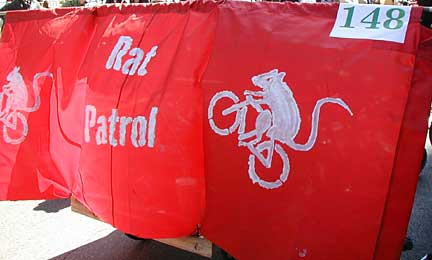 Josh ratted out his chopper with some extra wire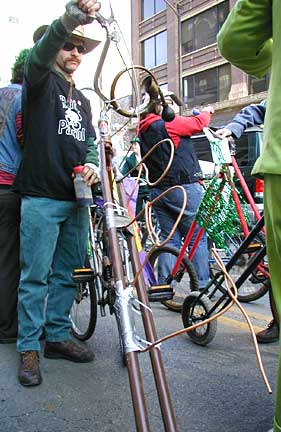 I think we spent 3 hours waiting for something to happen