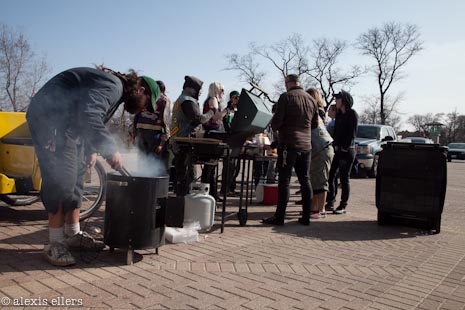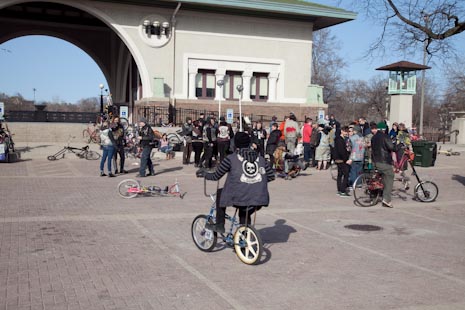 In 2011, Mosh and Crew Cycle Crew from Cincinnati, Klunker League Now from Denver, and Rat Patrol's own Nashville, Jefferson, and D.C. chapters all made it to our city once again for the tried and true fun, food, and junk.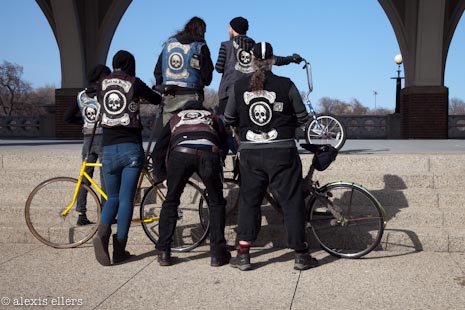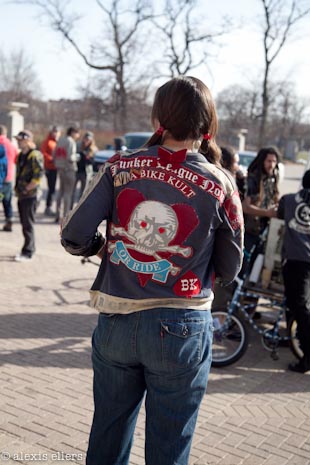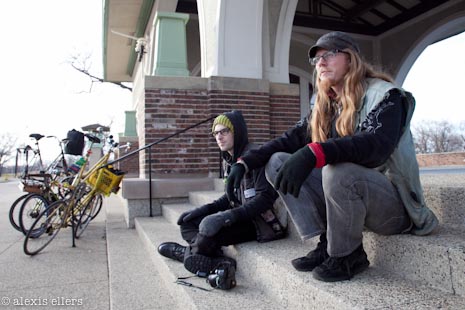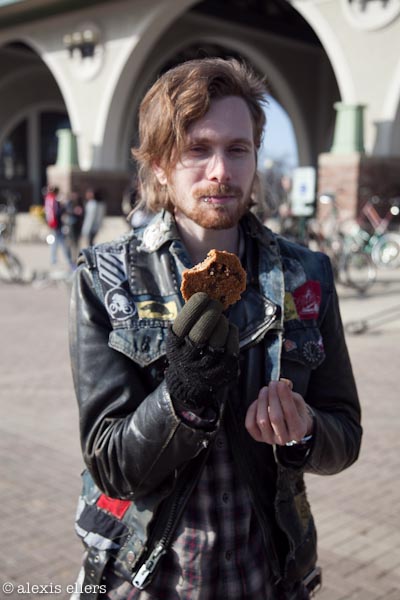 Coco-sacks secured on a previous rat ride from the chocolate factory dumpster provided the makings of a fantastic race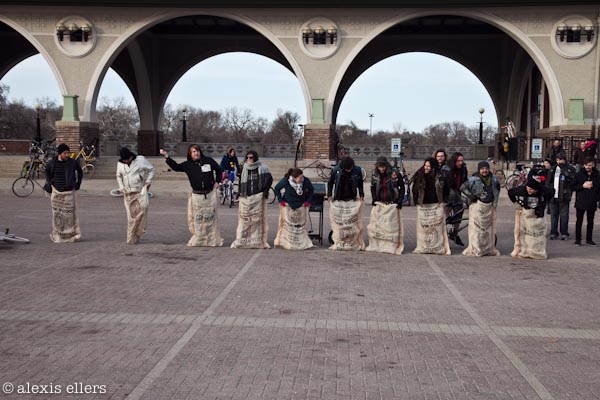 Foot down was played and Dave took home the champ kozie by riding with this pedicab. Cheat til you win!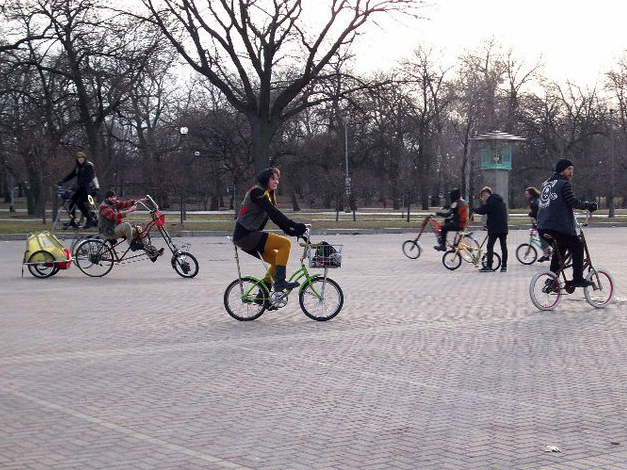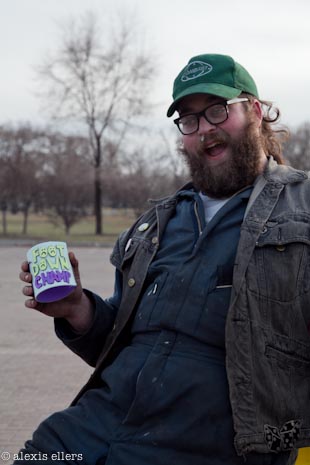 The ride's first stop was at Bridget Russell Plaza to play whiplash in honor of her lost teeth two years before.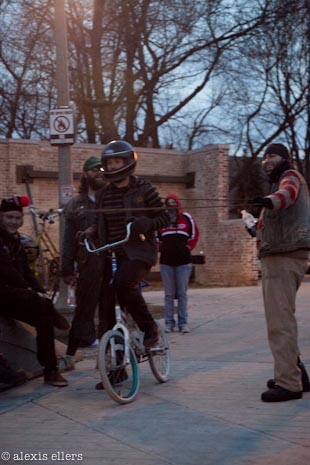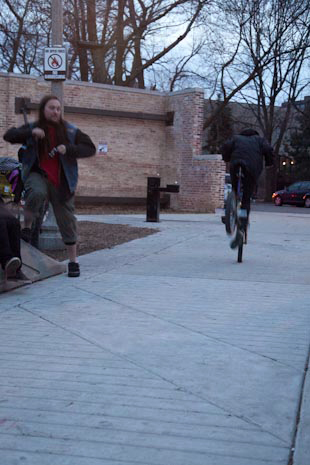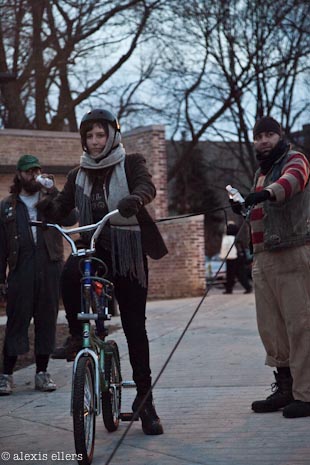 Grace made an amazing piñata which was hung up under the el tracks ready for beating until prizes pour forth like so much blood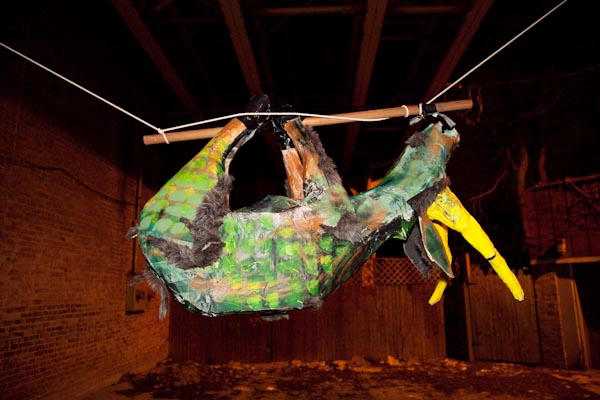 A slow tall bike race took place next to the express way. Wheels were tacoed, unmentionables where damaged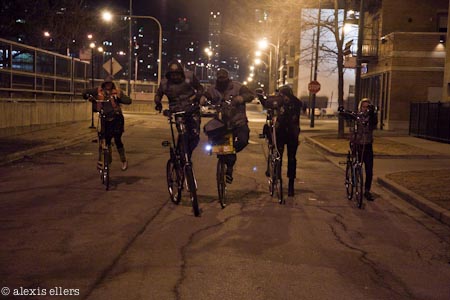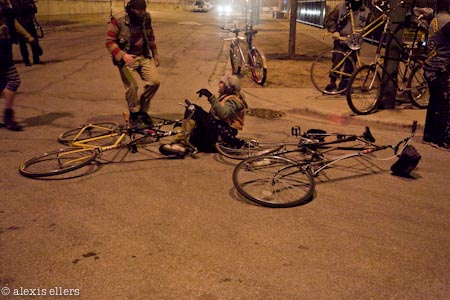 The ride went down to the river to toss a few flaming bikes into the river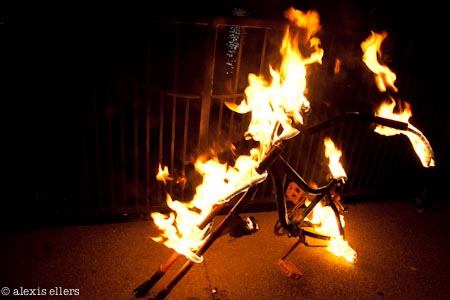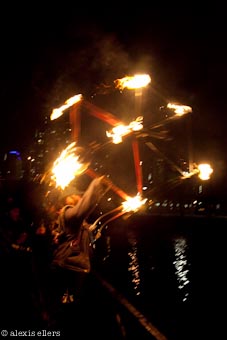 In the usually unfrequented corners of downtown a great big fire escape was there for climbing and a big old dumpster fsat awaiting our colors photo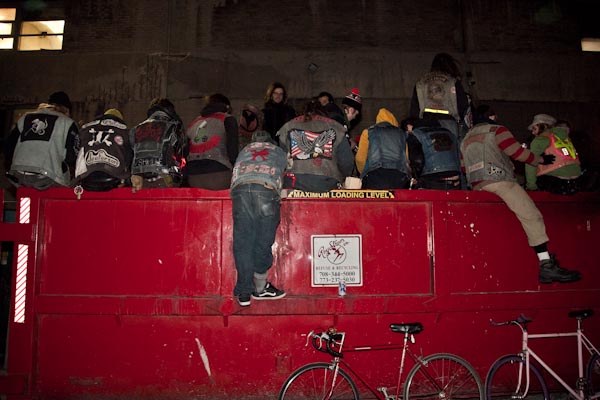 The severed rat head piñata was strung up from the fire escape and was desecrated further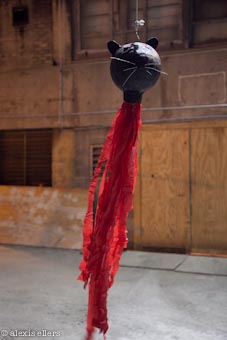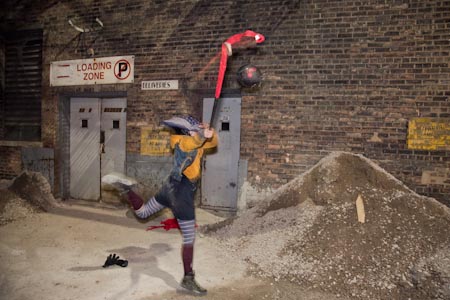 The ride delved into the mysterious tunnels of Lower Wacker Drive and back to street level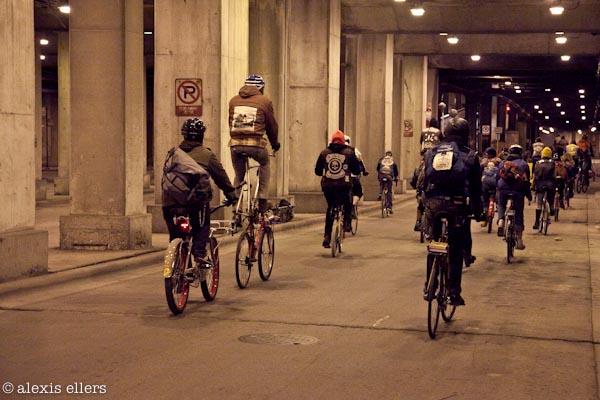 Jousting took place on a cork-floored playground. It was rather safe and less than exciting as the impact from the lances was absorbed by the shock-resistant ground.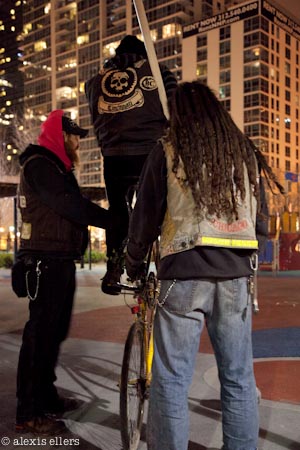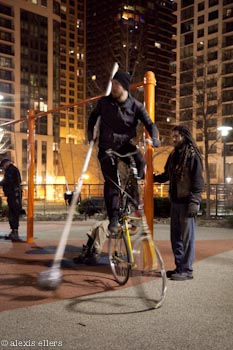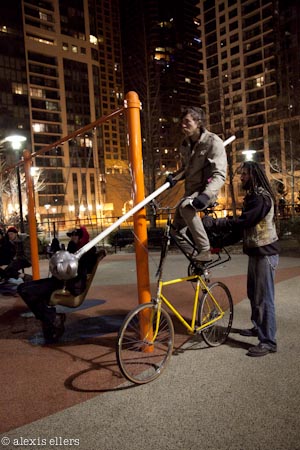 Paige had made prize kozies for all the losers and winners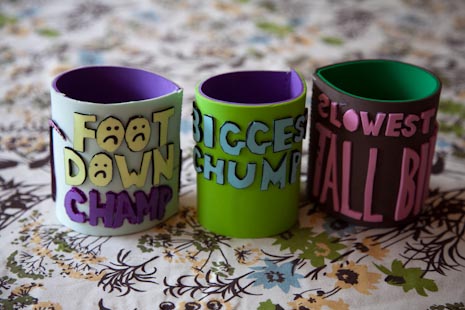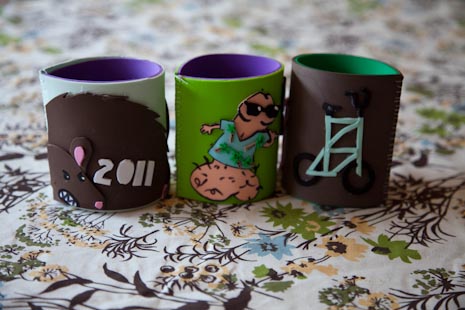 As usual, on Sunday there was brunch at the Hen Haus and everyone left full and happy