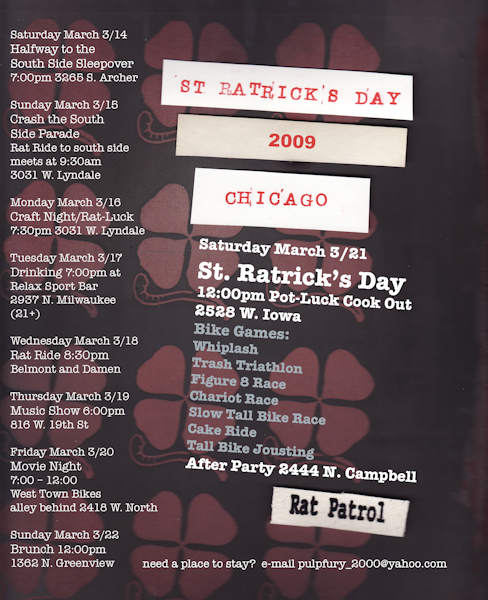 St. Ratrick's Day 2009 was celebrated with a full week of events including crashing the southside parade, a craft night, a movie night, and rock-n-roll show! All this led up to St. Ratrick's Day when we have our citywide ride and play bike games all day and through the night.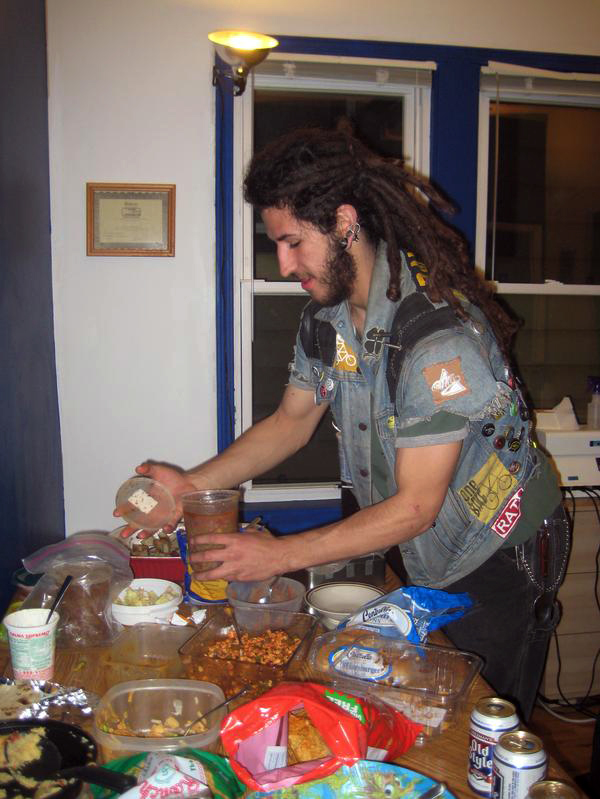 Craft night was full of sewing needle related activities inlcuding sewing a rat patrol flag, fixing up colors and stick-n-poke tattoos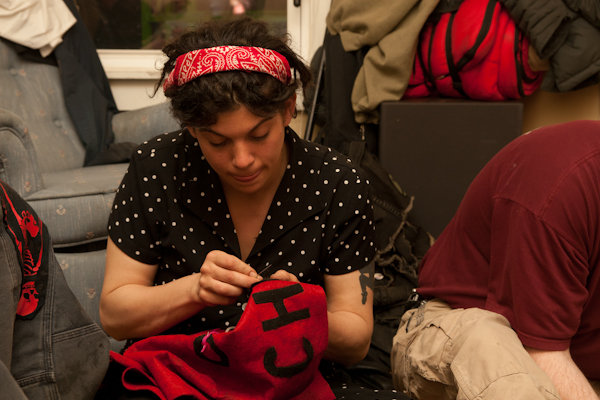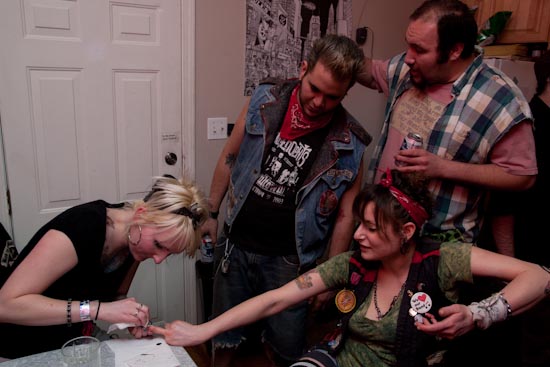 Our bike club concert featured RPBC Nashville's The Wrong Kids, and Mosh and Brew Cycle Crew Cincinnati brought their band The Read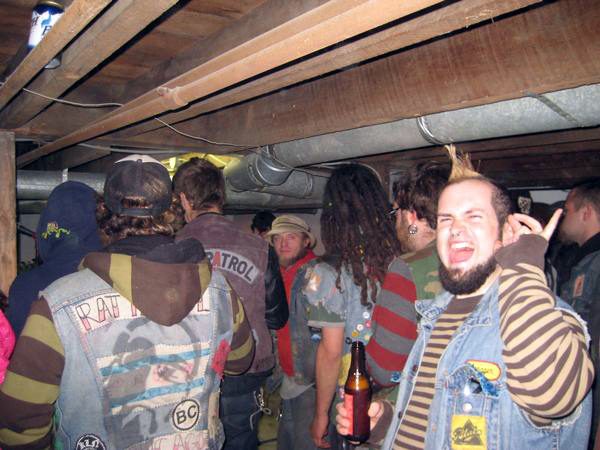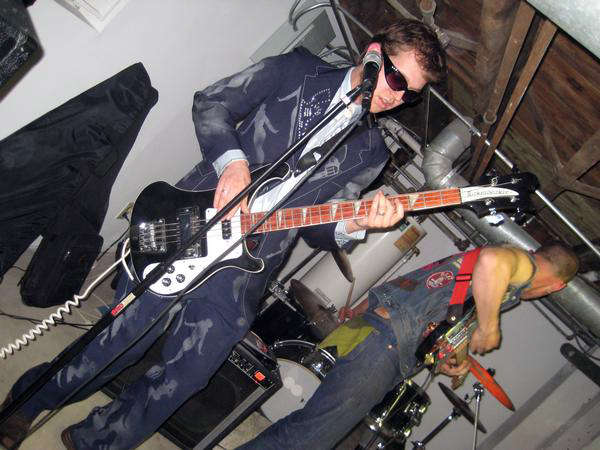 Satruday kicked off with a cook out. Odd-sized bikes, food, and buns were rampant.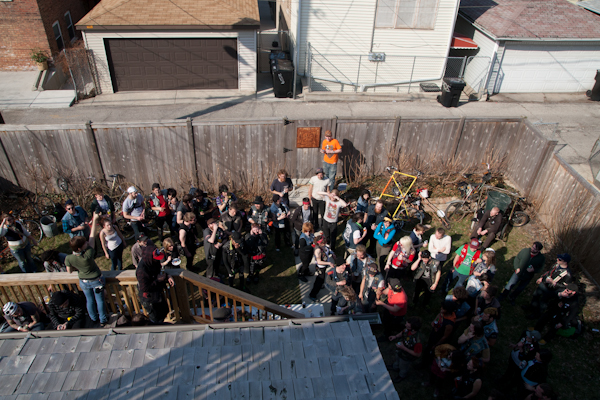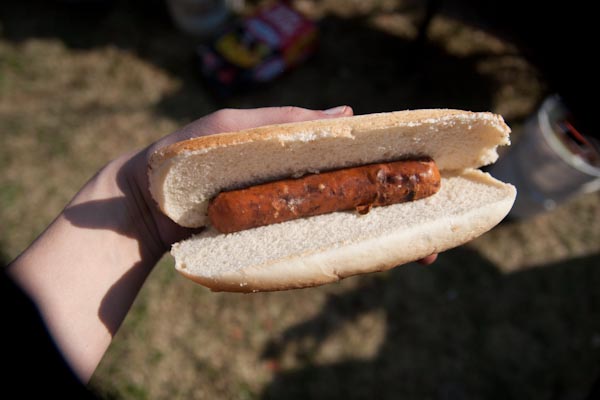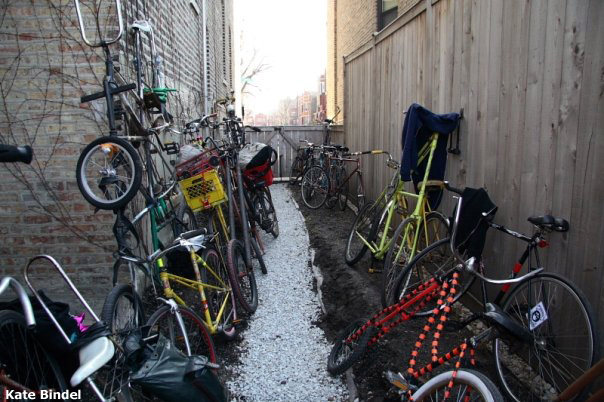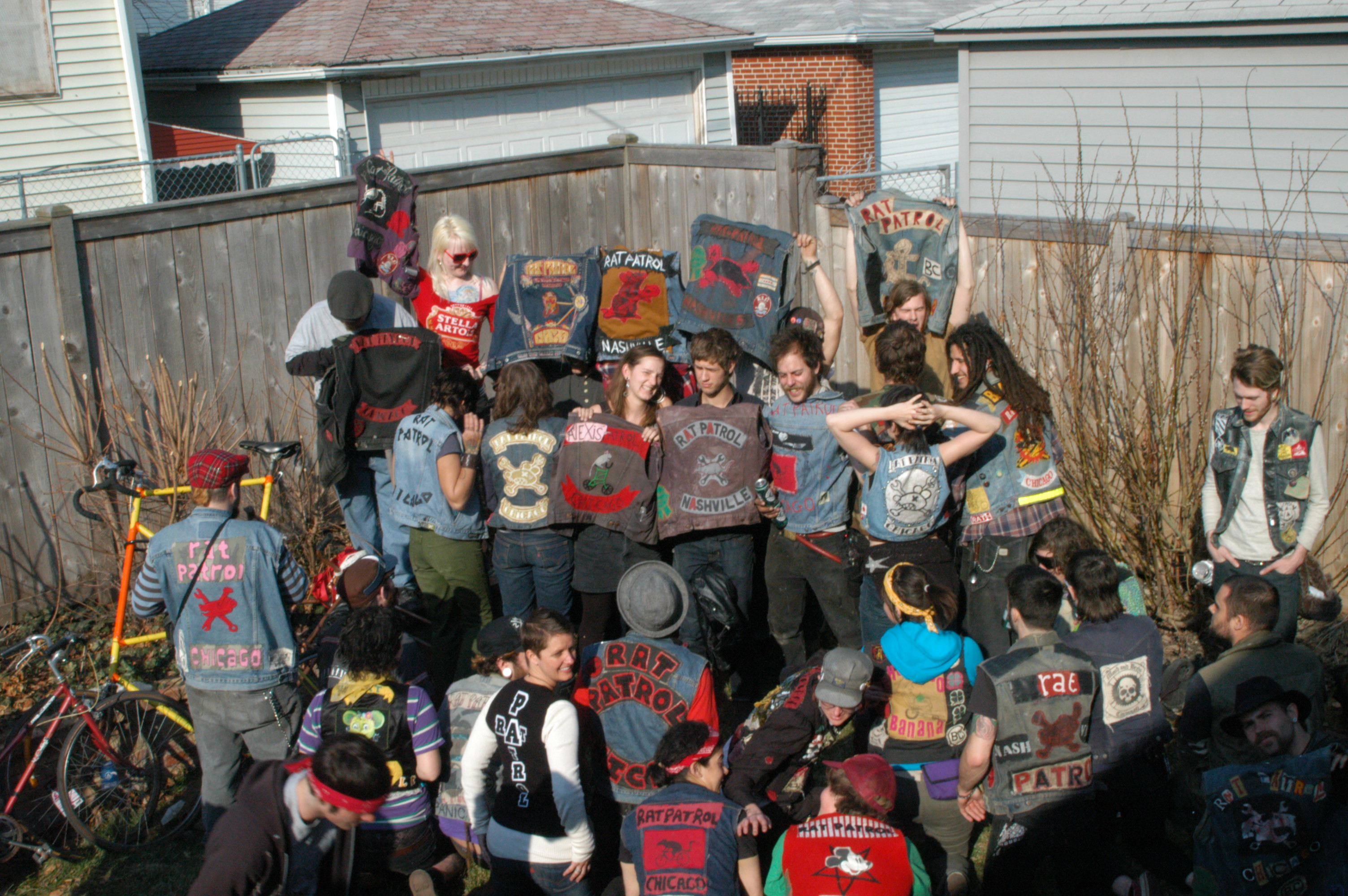 The slow tall bike race took place at the Humboldt Park Boathouse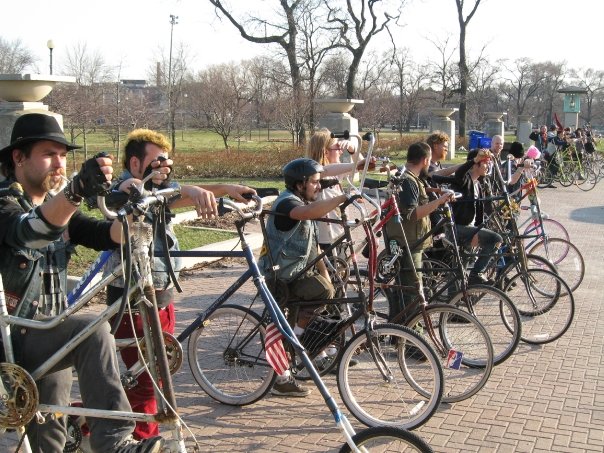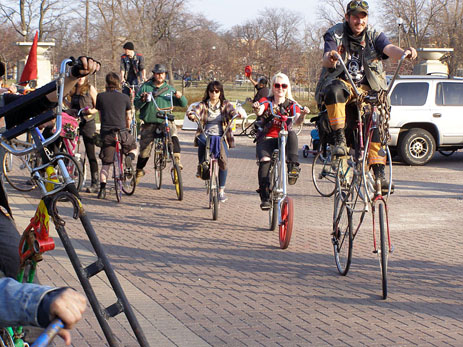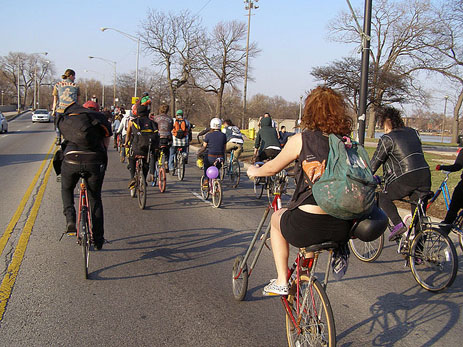 The list to play whiplash was long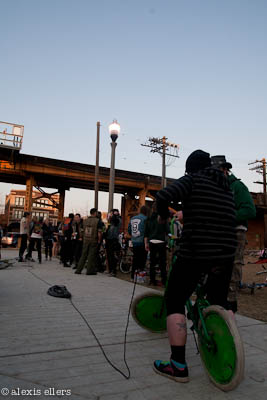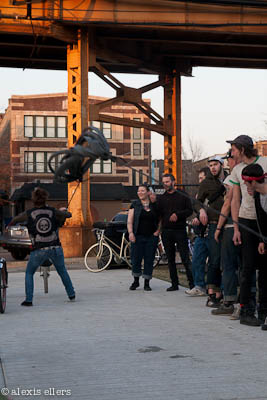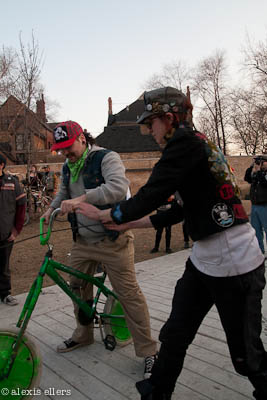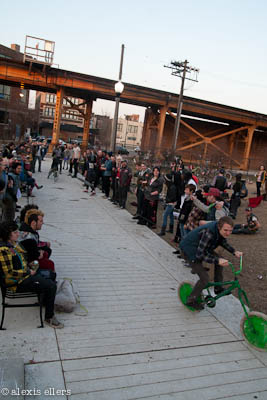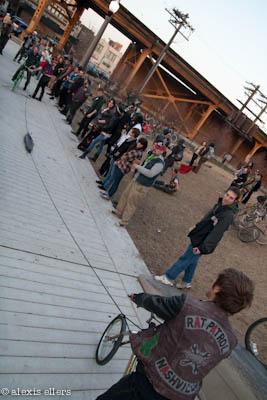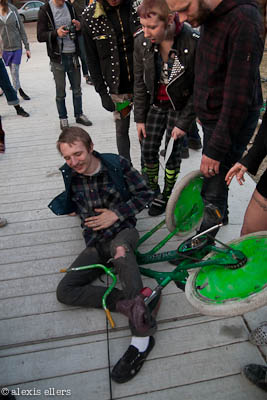 Participants dwindled after Bridget from Nasvhille went over her handlebars knocking out a few of her teeth.
She still made it to brunch the next day minus a few.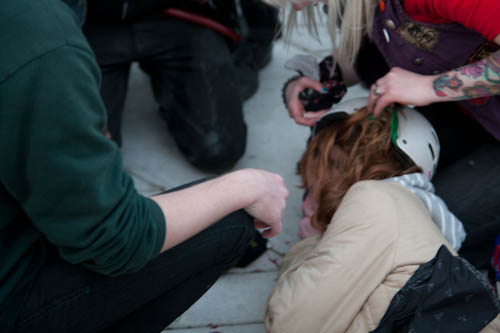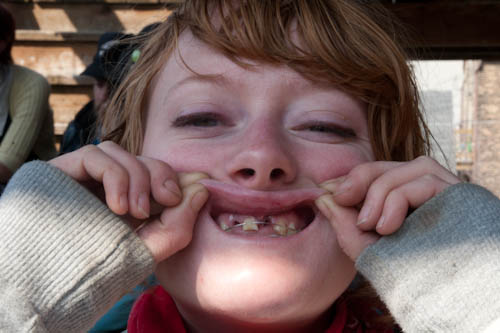 Chariot Races ended early with a taco-ed wheel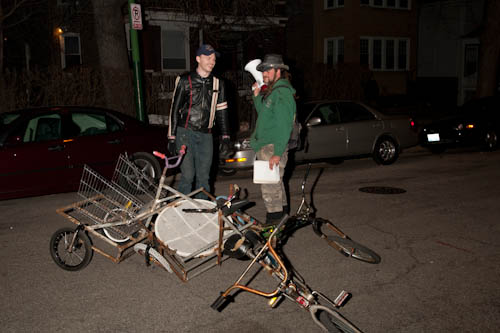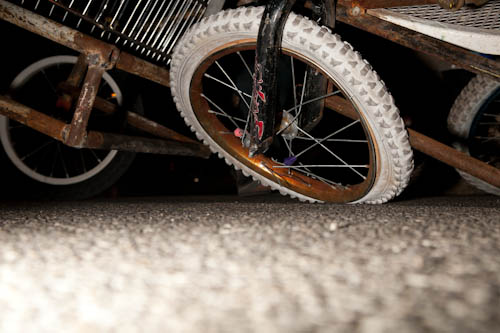 After being chased out of a few parking lot we found a nice alley to conduct tall bike jousting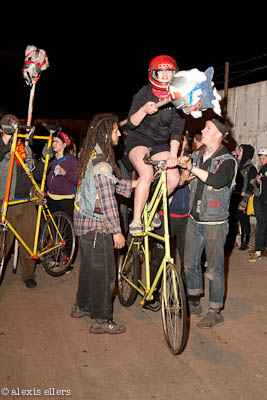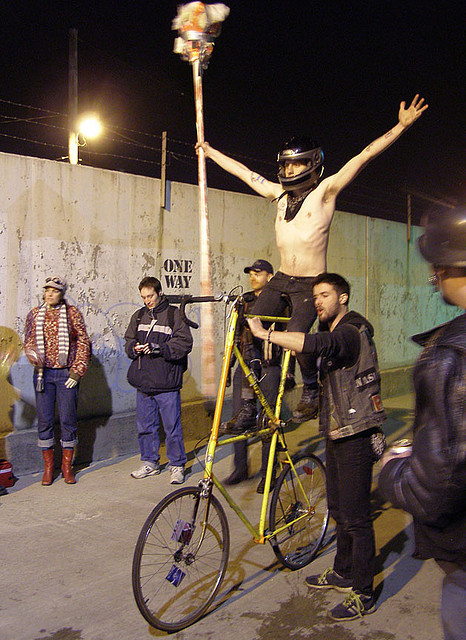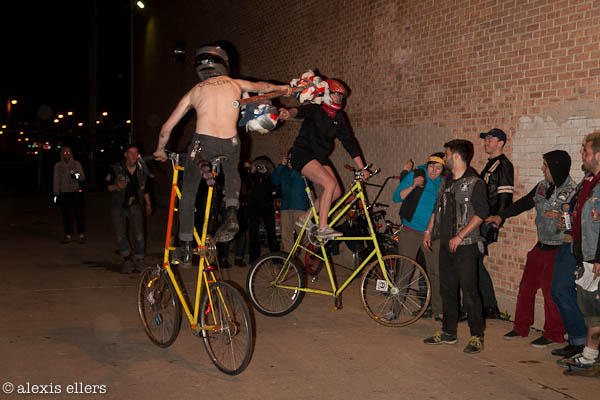 Yly and Alexis made metals to be won by the champions of all the games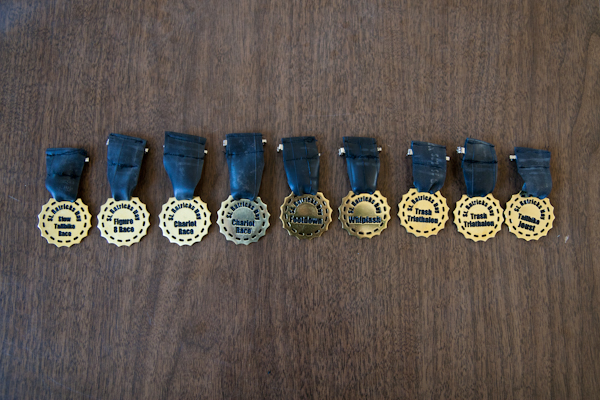 Craftier than ever!
Yly won slow tall bike race, Becky took the medal for footdown, and Jerry claimed the tall bike jousting medal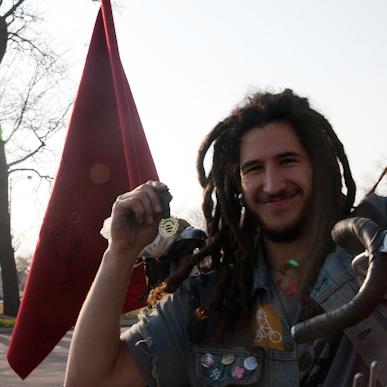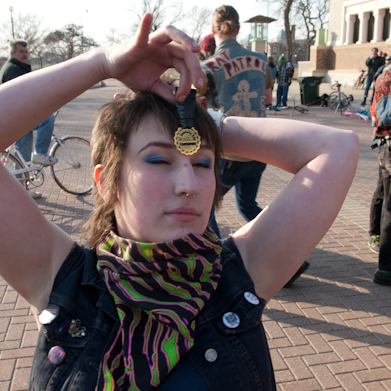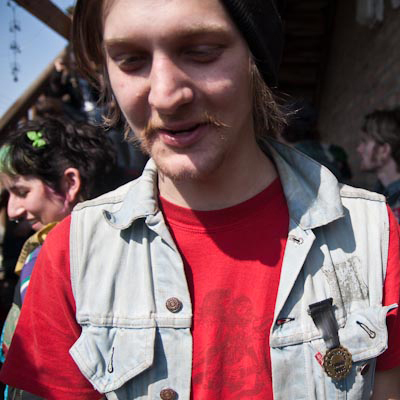 Too many games were planned for the ride and the Trash Triathalon had to be postponed to the following Saturday.
Each team of two had to complete a trash can lap, a blind-folded bike ride and a lap riding on just the wheel's rims.
Yly from Rat Patrol Chicago and Brian from Mosh and Brew Cycle Crew Chicago took home the medals.