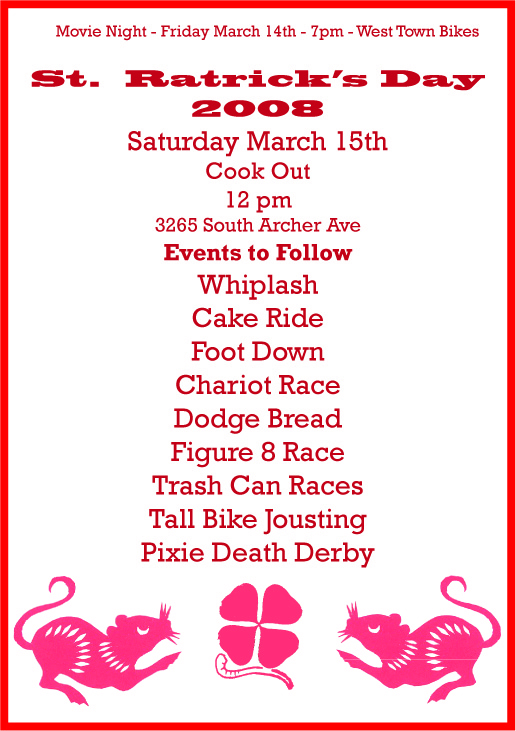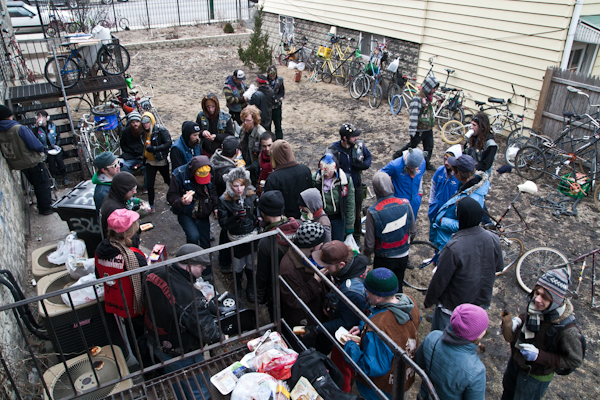 2008 was the year of the Rat according to the Chinese calendar
We started things off with a cook-out right by China-town in Bridgeport.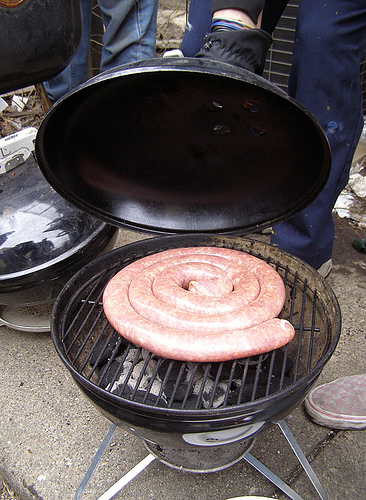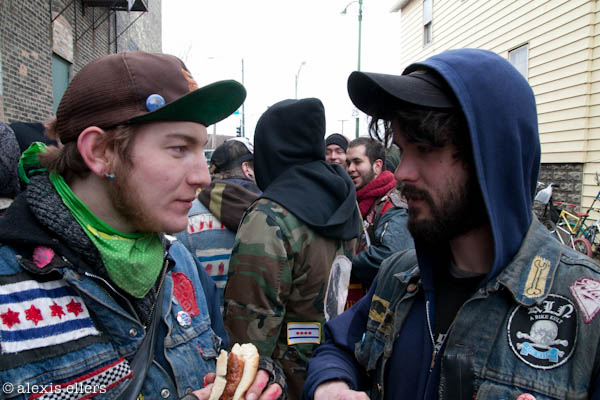 Despite chilly tempatures there was a good turn out including memebers of Rat Patrol chapters: Eau Claire, D.C. and Nashville, as well some Zoobombers from Portland, Shampoo Banana from Champaign Urbana, Klunker League Now from Springfield and their newest one lady Denver chapter, Wendy.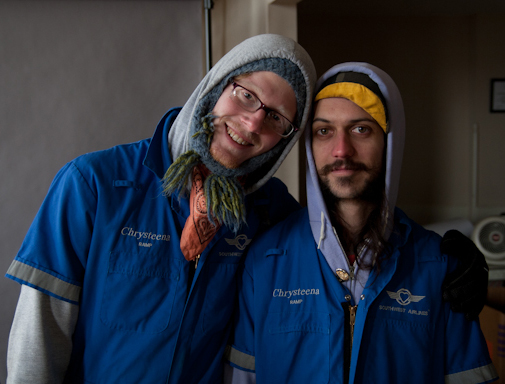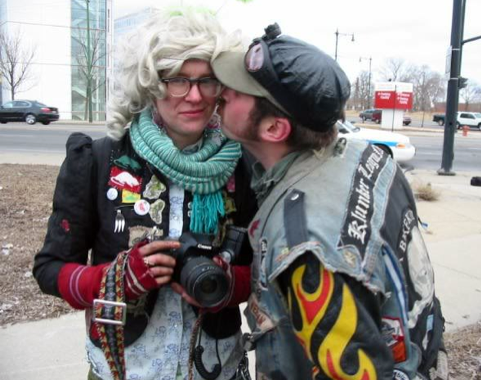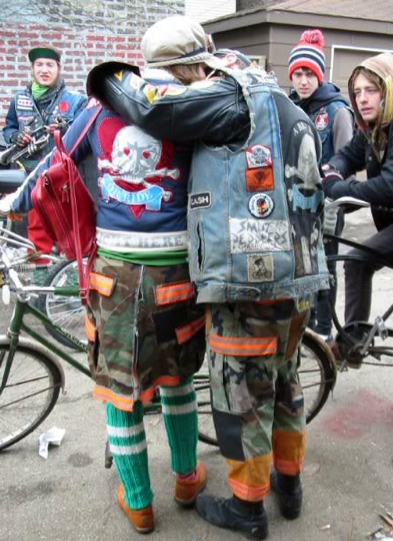 Rachel gave the Sirius speech from The Warriors substituting bike clubs for the movie's gangs and asked if we could dig it.
We all could.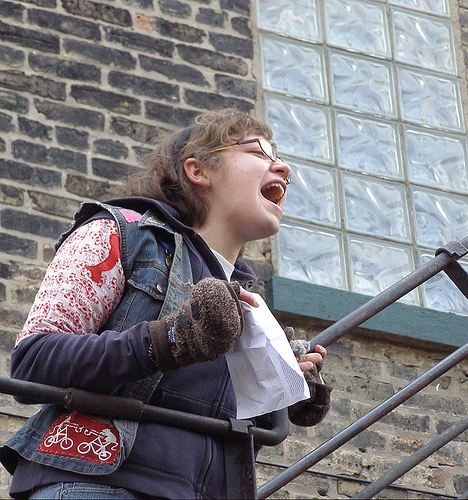 Then whiplash was briefly played because the rope broke after just a few rounds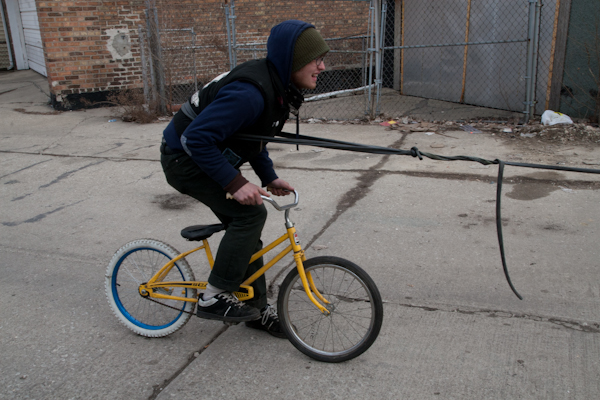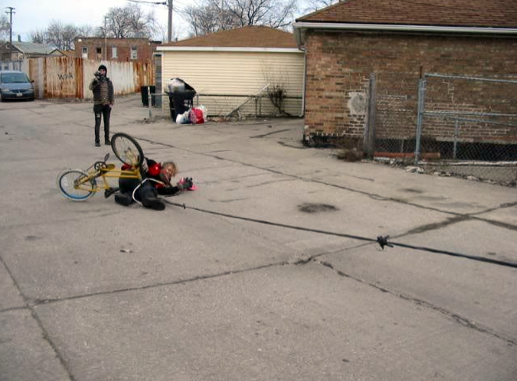 The ride went over the biggest "hill" in Chicago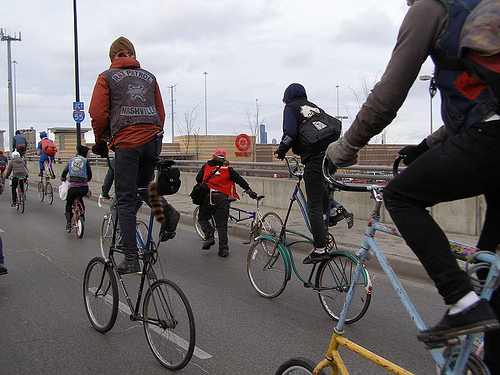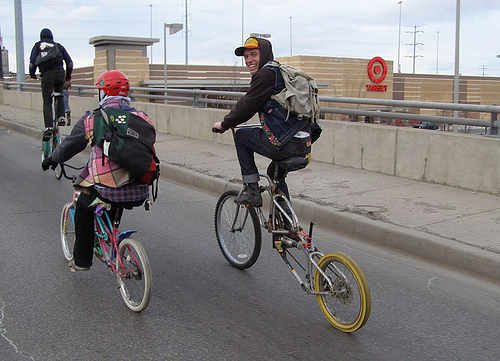 We had some trash can races. A victorious Staceeeee emerges to much jubilation!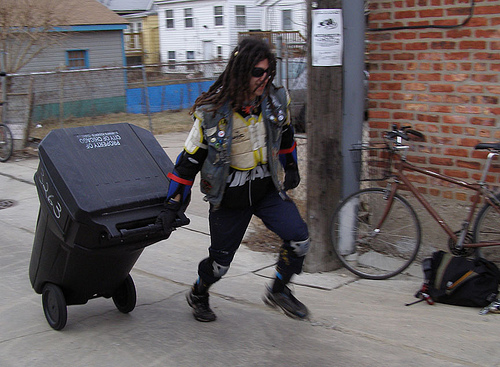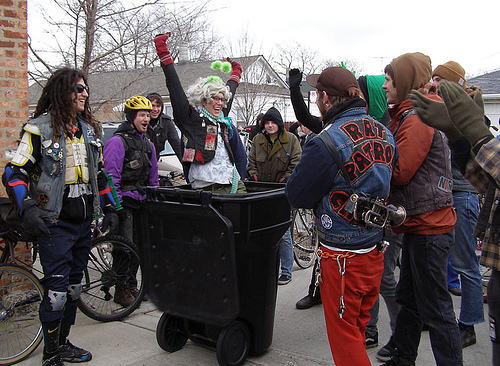 We rode some more to keep warm and had chariot races around our bike pile. Some interested cops came by and took a ride.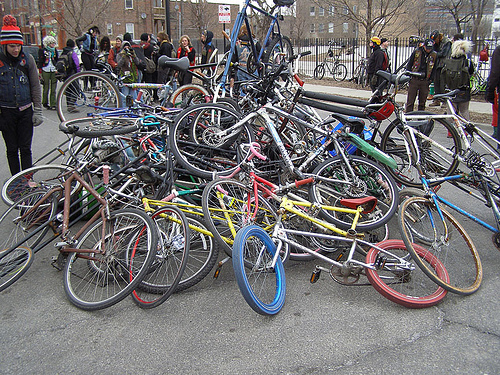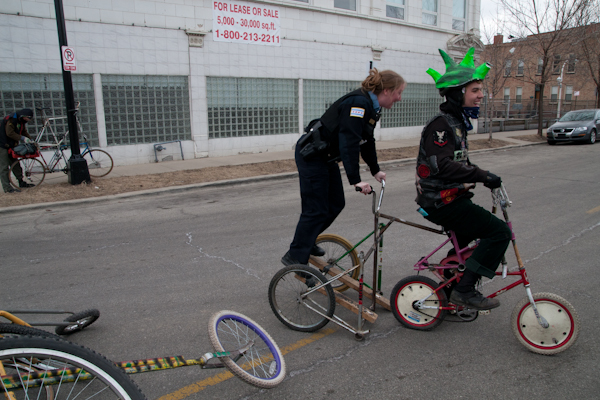 Pat from Shampoo Banana took a tumble off the back of a charoit and got to take a trip to the hospital for a broken collar bone.
It ain't a bike club event unless someone visits ye olde medical establishment...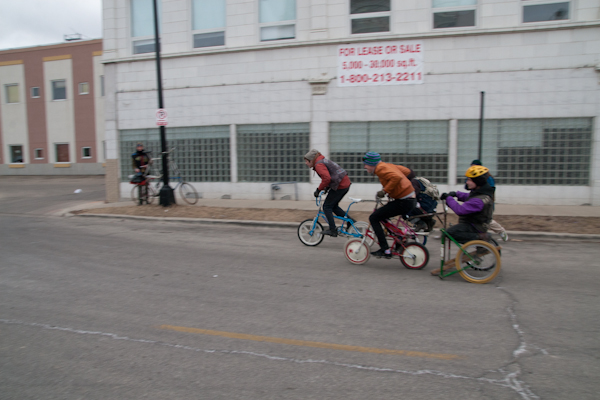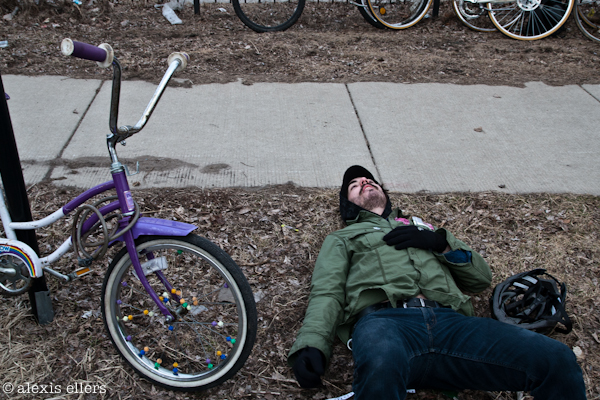 Next up was the slow tall bike race (no zig-zagging or going sideways!)
This is the only event that actually has a practical application, as a tall bike rider benefits from being able to stay atop their steed at lights, around pedestrians, and other road obstacles. The more skill the rider has the longer he can pause without falling over.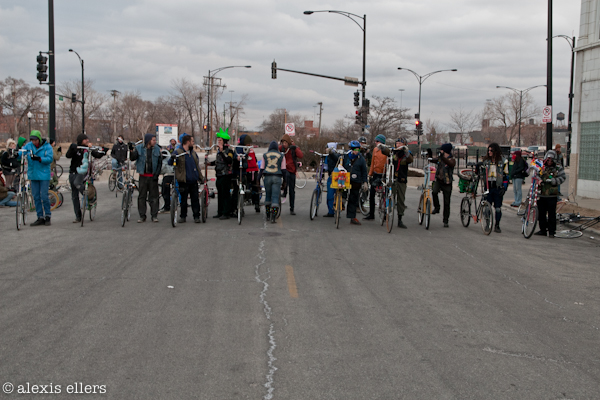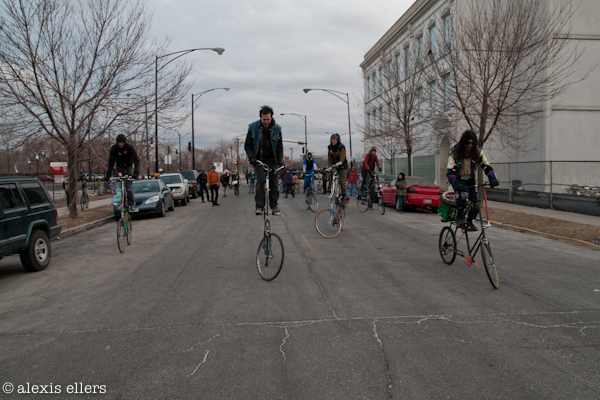 Night time fell and it was time for the most delicious and timely game: the cake ride!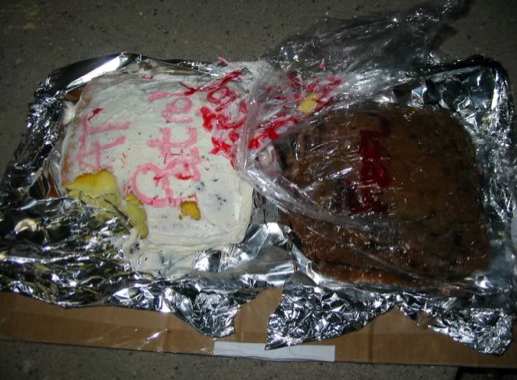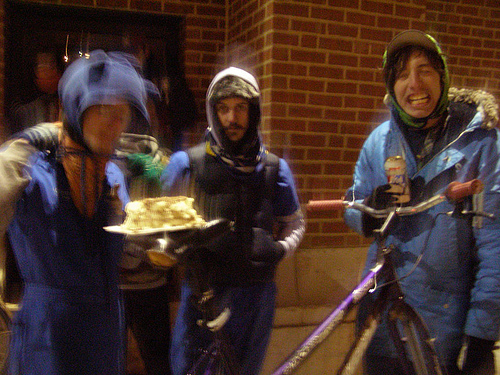 After a long tournament and a naked tall bike joust there was a champion and our beloved buckle was off to Portland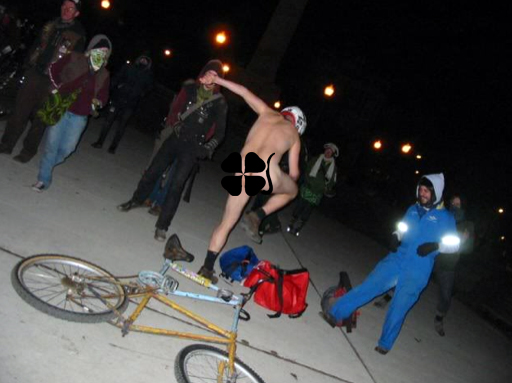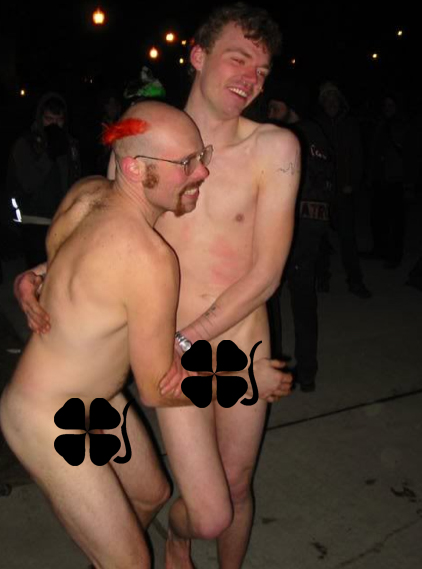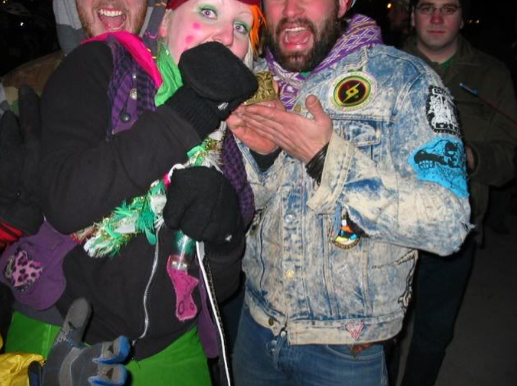 Alexis and Tyler made needle point patches for the winners although few of the games were played to the point of having a champion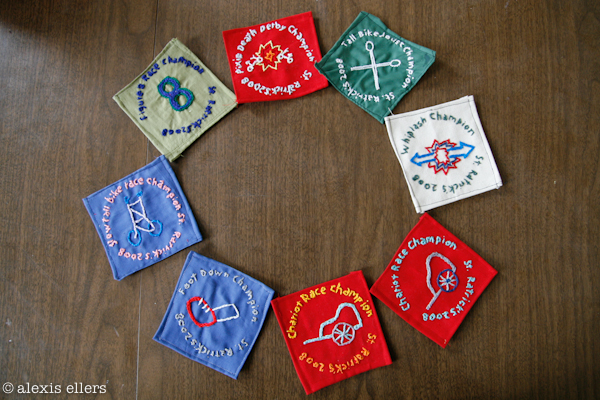 Craftiest year ever!