The Rat Patrol New Orleans chapter began in late 2004 with Neema and Sauce.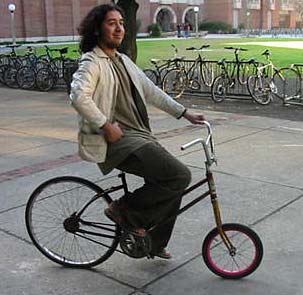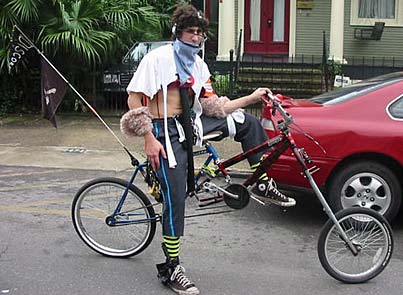 In the beginning activities were confined to the claustrophobic spaces of the dormitory where the jealous bikes soon claimed the bed and others were forced to sleep on the floor.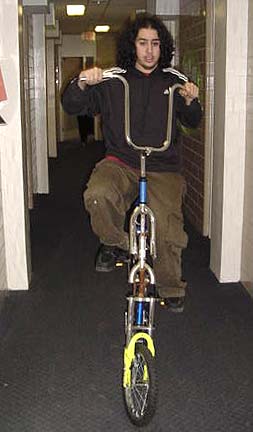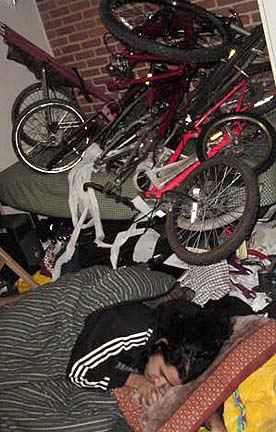 Some bikes built by Rat Patrol New Orleans:

Slutface a.k.a. Dancehall Vibes

Huff'n Stuff

Sex Cloud
But that was back before Hurricane Katrina changed everything.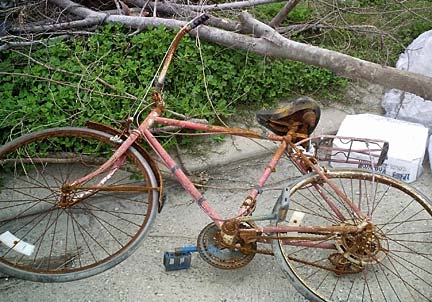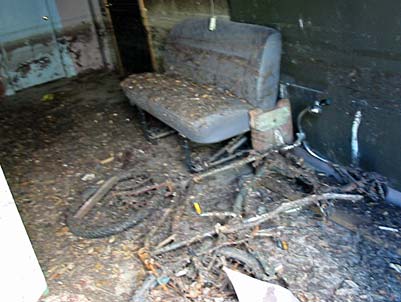 Some of the bikes that RPNO had made before the storm were destroyed by rust and corruption of the flood, like so many personal items and lost stories of New Orleans. Other bikes were evacuated safely to Chicago and Portland but have yet to return.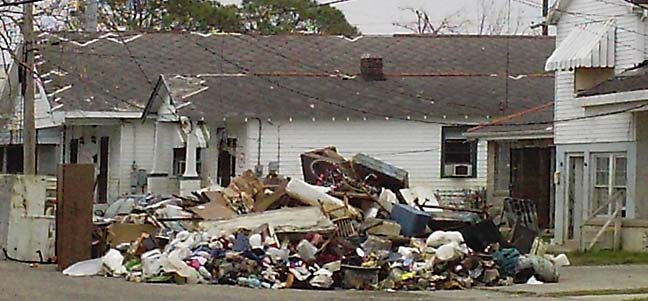 The silver lining is that New Orleans is a bonanza for scavenging new materials. Can you spot the bike hidden in the pile above? Several Chicago rats helped restock the bike pile so that Rat Patrol New Orleans can ride again!